Hi Guys,
I promised to post pics of my car when i first joined but didn't. Sorry I've been a Bad Boy
Alvin did see some pics of my car but not really in depth.
Ok, here goes.
Car was originally silver grey when i bought it. It was an original 1992 Sapphire 3.0L Ghia. I did some engine mods on it etc. Played around with the injection system and Interceptor kit to compare the performance both ways.
Decided to strip the car after having it for 15 years. Decided to change the colour and turbo charge the V6 or get a different power plant. V8 was one of my options as well.
Car just after being sprayed and assembled first time round
Posted these pics in my intro as well.
I was not happy with the colour when i took it out the garage the first time.
Power plant is a Falcon 4.0L straight 6!!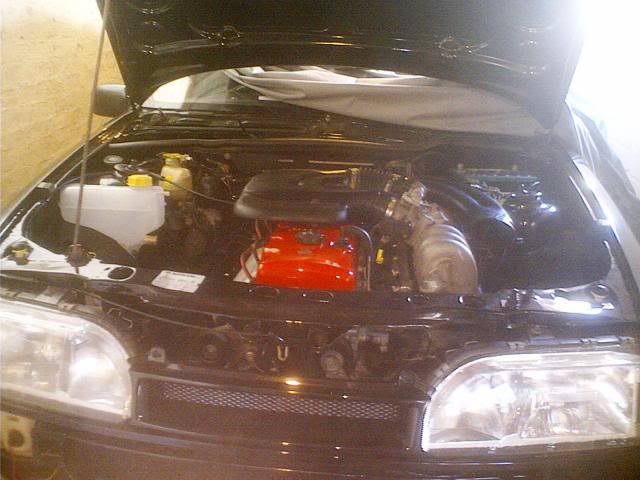 Decided to fit a Cosworth body kit. I modded the kit to fit the car and also for the look i wanted.
Made custom twin light covers, custom bumper front and rear as well as side vents to house indicator and ducts that channels heat out of the engine bay.