Well my dad's new car is now parked in the garage and his old car is just begging me to begin with the restore job, unfortunately I still just need to wait a small while longer (patience is a virtue they say) until the folks stop using the old girl as their daily driver. But I do believe that it will still be in this year that I should be able to get the project underway.
But anyways, while I'm still forced to wait nothing is stopping me from gathering the info or some of the parts I want/need and most important advice on the correct route to start of with this project
For you viewing pleasure here is the old girl (been in the family now for 36 years already and only had one previous owner with low mileage)
As far as I'm considered the first and foremost issue I'll have to tend to is removing all the rust. Here are just some of the major cancer spots on the out side, I still need to inspect the car in detail but on the inside of the door panels on the chassis is also rust.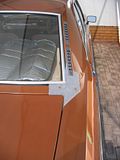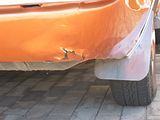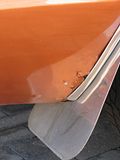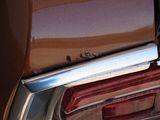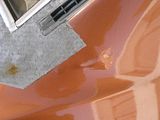 I guess I'll only get a complete assessment once I can strip her down completely
At this point I'm not sure if I should attempt to do the rust removal and body fixing myself or outsource it to a "professional". The problem with outsourcing it is you're not always sure what the people did to "fix" it. At this point it would seem that if I could source all 4 doors, that are rust free, it would be a better option than trying to fix them.
Basically the reference of what I would like the girl to look like when I'm done is the following: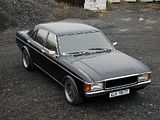 Then there are some smaller bits and pieces that I would like to source as well. For example the rear tail light lenses as they lost their original interior paint, the back FORD plate I would like to replace with a black background one as I'm planning to respray the car a similar black as in the picture, the mirrors (would like to get those silver/chrome ones for both sides as in the reference picture) the front grill and bonnet strip. This model is the XL and I believe the one in the reference picture is the Ghia.
On a little side note anybody have any idea what mags those are that are on the reference picture as well as their size?
Also after lots of idea shopping on what I wanted to do before settling on this reference picture, I would like to keep things semi original.
All help and inputs are welcomed and appreciated